Successful Applications
In order to improve the pass rate of oil products, ensure the quality of oil, and increase the economic efficiency of production, in the year of 2010, SINOPEC Wuhan Branch has successively adopted 12 sets of our EDR-OA in several major production units such as Coking Units, Fluid Catalytic Cracking(FCC), Atmospheric Distillation Unit & Vacuum Distillation Unit (ADU&VDU), Hydro-cracking Units, and etc. All analyzers has been running stably and reliably for more than a decade. The data produced by analyzers are in high consistency with the data produced by manual laboratory analyses. The frequency of manual laboratory analyses has been reduced from every 8 hours to every other week, from direct production data-collection purposes to indirect double-checking cross-referencing purposes only, saving a significant amount of manual laboratory labor.

Application of Analyzers in SINOPEC-Wuhan: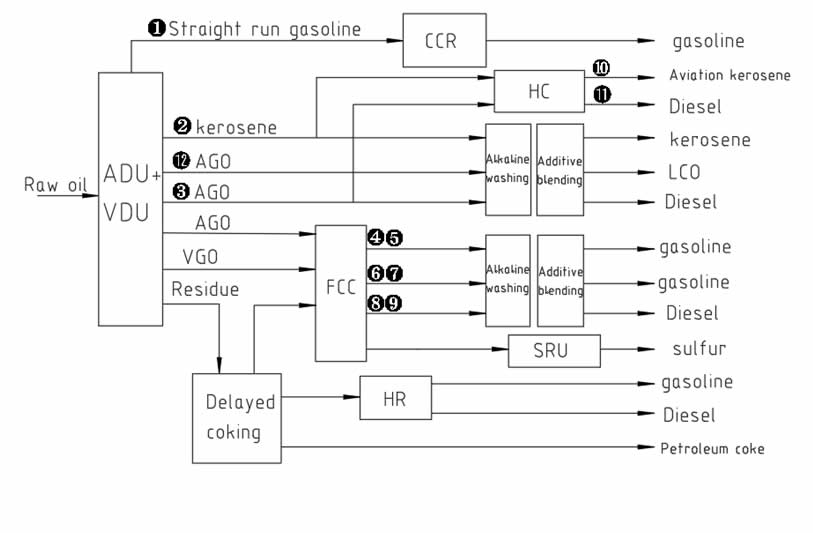 Analysis System Installation Schematic:




In order to test the accuracy of the data produced by our analyzers, we have done numerous tests over two weeks' period time to validate the prime performance of our products. Below is one of our typical tests data. With the first column being our analyzer data and the second being manual laboratory data, the differences of two are shown in the third column.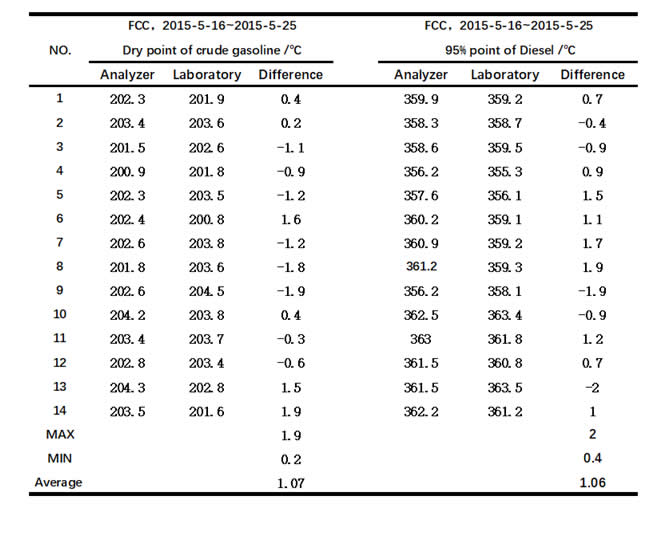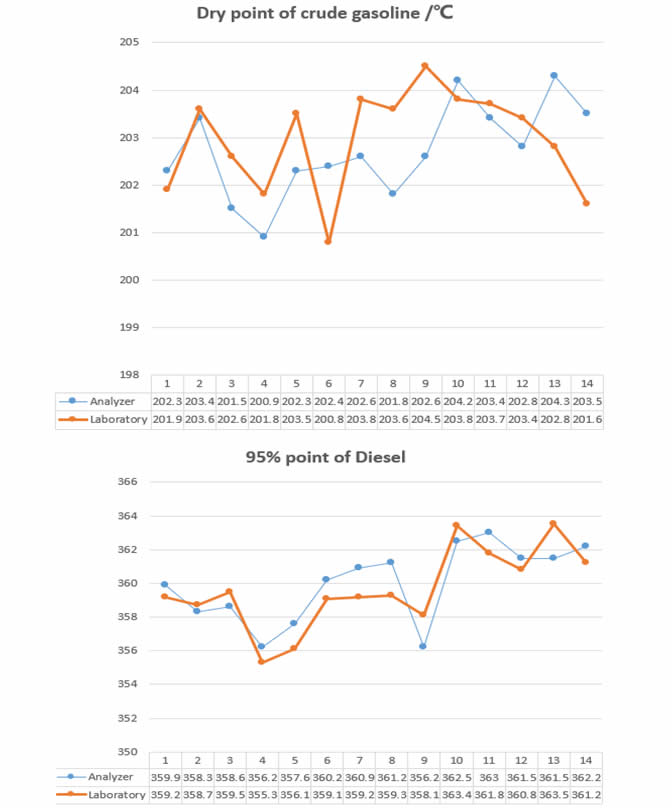 After two weeks of statistical data analysis and comparison, it is confirmed that the data from analyzer and the data from manual analysis are in high consistency. The pass rate is 100%, the maximal difference is 2℃, and the average difference is 1.06℃. It can be seen from the line chart that the two lines show the same trend and variation. Similar tests have been done in multiple locations, occasions, and testing substances.
Therefore, we can safely arrive at the conclusion that our analyzer has good repeatability and process-tracking performance. In addition, it acts as an precise guidance on the refinery process, especially when the process experiences evident changes and fluctuations.